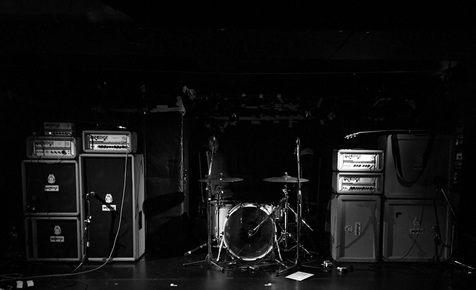 Mysterious Japanese group Friendship, known for their incredibly loud live shows, announce a full European tour this September in support of their most recent release Hatred, a special collaboration between Southern Lord and Daymare. Dates and further details below.
FRIENDSHIP LIVE DATES:
September 14th Eindhoven, NL Bloodshed Fest – Effenaar
September 15th London, UK T Chances
September 16th Manchester, UK Rebellion
September 17th Sheffield, UK The Harley
September 18th Hull, UK Gorilla Studios
September 19th Edinburgh, UK Banshee Labyrinth
September 20th Nottingham, UK Stuck On A Name
September 21st Leeds, UK Temple Of Boom
September 23rd Nantes, FR La Scene Michelet
September 27th Leipzig, DE ZXRX
September 30th Antwerp, BE Het Bos
While Friendship's identity remains an enigma, those who have encountered their antagonistic, loud, and murky sonic world, can testify to the sheer power of the auditory torture the band creates. Friendship has previously self-released two CD EPs which sold out in a month, since reissued as I & II vinyl and cassette versions through Sentient Ruin. For their Hatred LP, the band delivers twelve caustic tracks in just over twenty-five minutes, the album recorded in their home city of Tokyo, mastered by Brad Boatright at Audiosiege.
Southern Lord released Friendship's Hatred on vinyl in October 2017. Blackened, dark, loud, fast, and intense, fans of prior Southern Lord releases by Nails, Heartless, Dead In The Dirt, Gust, and other brutal, grinding devastation should take heed.