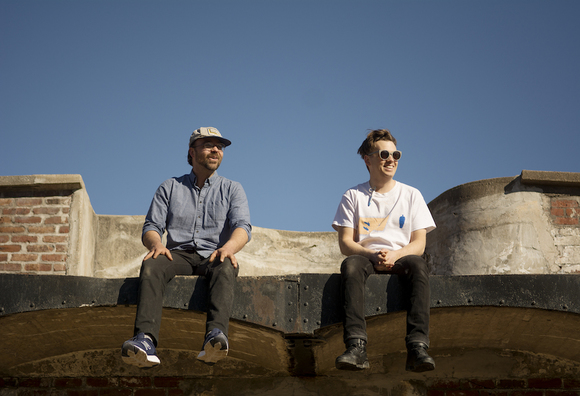 Leading up to the release of Plurality Trip on 24 August, JOYFULTALK is excited to share a new video for the track "Kill Scene" via The Quietus. Crafted by visual artist Paul Henderson, it explores themes of memory, violence, and social authority through a hazy array of lo-res footage sourced from the depths of the open source internet archives. Henderson's video collage proves to be an ideal match for the track's woozy synths and pulsating rhythms, blending vintage aesthetics and an underlying sense of unease into an immersive, dreamlike whole.
According to JOYFULTALK's Jay Crocker: "when brainstorming visual ideas for the track "Kill Scene" I was interested in the idea of early 80's cop shows, pastels, and sun. The sound of the track definitely holds a nostalgia for that time. Although I wanted it to have a police element, I didn't want the video to portray law enforcement as either heroes or anti-heroes. I wanted it to be nostalgic and artful while still demonstrating social commentary in regards to guns and violence in North American society." Stream Paul Henderson's video cut from 80's cop footage below.
JOYFULTALK will be taking their innovative mix of installation art and gripping live electronics across the pond for a series of tour dates in the EU and UK this Autumn. Kicking things off with a pair of Toronto shows, including a set at Nuit Blanche, and a special performance at Montreal's Phi Centre with Constellation labelmate Sandro Perri, JOYFULTALK will also perform at Define Festival in Denmark and Brave Exhibitions Festival in the UK. Catch them at the following stops, and keep an eye out for additional dates to come:
JOYFULTALK AUTUMN 2018 TOUR DATES
September 28 – Toronto, ON @ Array Space
September 29 – Toronto, ON @ Aga Khan Museum (Nuit Blanche free show)
November 2 – Montreal, QC @ Phi Centre w/ Sandro Perri
Nov 5/6 – Berlin, DE @ Monarch
November 8 – Bremen, DE @ Kultur Bunker
November 9 – Kolding, DK @ Pitstop
November 10 – Sønderborg, DK @ Define Festival
November 18 – Newcastle, UK @ The Cluny, Brave Exhibitions Festival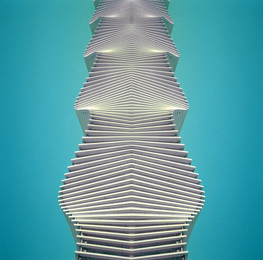 CST134
180gLP / DL
Release Date: 24 August 2018
RIYL: Laurie Spiegel, Harmonia, Kaitlyn Aurelia Smith, Suzanne Ciani, Harry Partch, Haxan Cloak
From a secluded outpost on Nova Scotia's mystical South Shore, junked-analogue duo JOYFULTALK conjure micro-climate trance music. The brainchild of instrument builder and alchemist Jay Crocker, joined by multi-instrumentalist Shawn Dicey (Ox, Lab Coast), JOYFULTALK offers up instrumental compositions that flow like wordless rivers and glitching fields of electric grass, through a bric-a-brac vocabulary of handmade electronics. Their music channels a sonic regionalism influenced by the craggy treelines and babbling brooks of Lunenburg county, with gnarled jamscapes rendering natural spaces in a hazy parallel universe, navigating the astral plane by way of their rugged Maritime environs.
Following a fabled career as an avant-improv regular and go-to homespun producer in Calgary throughout the early aughts, Crocker relocated to a grandiose, piecemeal residence tucked into the treeline along the Petite River in Crousetown, a blink-and-you-miss-it Nova Scotia hamlet, in 2011. Without a social outlet or music community, Crocker began inventing his own musical partners –The Pink Dolphin, The Cheadle: a cast of modded synths and cobbled instruments – to salve his isolation and elicit his sense of creative unbalance. The resulting sonic conversations became JOYFULTALK's acclaimed 2015 debut full-length MUUIXX, (released on the essential and adventurous Drip Audio label) – a record lauded for its unlikely Cluster-meets-RZA grooves.
Following these smatterings of high praise, various Canadian and European live dates alongside such acts as Micachu & The Shapes and Holy Fuck, the creation of the Planetary Scoring System (Crocker's own conceptual scoring methodology) and the construction of BIBELOT (a custom- built, gallery-ready set of sixteen ceiling-mounted music boxes), listeners are now graced with Plurality Trip, the second full-length album offering from JOYFULTALK.
Plurality Trip is an extension and refinement of the duo's junkshop practices, drawing from contemporary dark trance and techno, while rooted in the outré swamps of krautrock and the refracted webs of noise and dub. Though heavier than its predecessor, the weight is never debilitating – Crocker and Dicey roam the shadows with rugged tones that reveal an expansive core. Pulled into a half-sped ghettotech mirage, woozy on new-age overdose, the listener may be lulled into a key-run reminiscent of Mahmoud Ahmed before eddying into a whirlpool of industrial jank. Heady and skitteringly kinetic, Plurality Trip unfolds like a fever dream shot through with dappled forest light and darkening skies. The result is a superbly idiosyncratic and invigorating take on avant-trance music with few comparisons.
Early Praise for Plurality Trip:
"The richness of ideas, and the unique sounds that Joyfultalk awaken with their music displays the extensive capabilities of Crocker and Dicey. Through Plurality Trip the duo manages to create an album that stretches between genres, creating connective tissue to build its own distinct identity." – PopMatters
"The record draws from dark trance, techno and dub as well as Krautrock, shifting, turning and evolving with every micro-shift, fusing the influences of the organic and the inorganic. The result is totally mesmerizing." – The Line Of Best Fit
"An absolute gem… Fans of techno, kosmische and well-placed noise will fall in love with this record: it's reverent, playful and blistering all at once." – Norman Records
"It's the sort of experimental electronica that rewards deep dives and layer-by-layer excavations. And to that effect, it's well worth the effort: Plurality Trip is fascinating wormhole to get lost exploring the nuances of."
–
Exclaim!