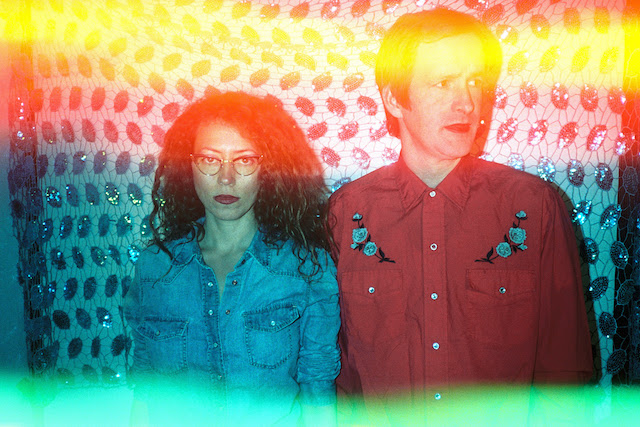 Internationally recognised solo artists Scott Monteith (Deadbeat) and Fatima Camara team up for a new collaborative LP; Trinity Thirty is a reinterpretation of The Cowboy Junkies' essential album The Trinity Session released via Constellation April 26th.
Constellation is excited to present Trinity Thirty, a new LP from Deadbeat & Camara. Deadbeat & Camara received the full blessing of The Cowboy Junkies for the project, and together they've successfully transformed the original songs into potent, stretched-out reinterpretations with the utmost care and respect. Listen to a two-track digital 12″ with the tracks "Mining For Gold" and "I'm So Lonesome I Could Cry" below:
HEAR "MINING FOR GOLD" & "I'M SO LONESOME I COULD CRY" ON THE TWO FROM TRINITY DIGI 12″
"Mining for Gold" opens the album with an expansive re-imagining of the Cowboy Junkies' a cappella take on this traditional worksong, ushering the sombre tone of its lyrics into the sonic space while still remaining arms-length from the funereal. Atop a haze of churning synth drone and a rumbling electric bassline tracing a malleable rhythmic structure, Camara delivers some of record's most expressively clear vocal lines, chanted Nico-like across a vast expanse. With "I'm So Lonesome I Could Cry," layers of near-whispered voice encircle each other, forming a ghostly chorus of quavering harmony. Dulcet but deliberate plucked bass notes root the tune in a slow blues, while the tremolo of a distant guitar and well-placed organ shimmers lead the way through the melancholy scales of this Hank Williams classic, here rendered as an achingly sedate, reverb-drenched waltz.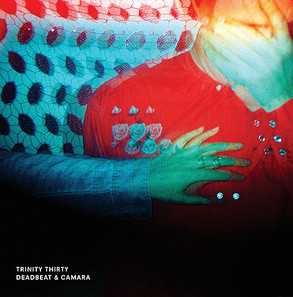 Deadbeat & Camara
Trinity Thirty
CST141 • 2LP / CD / DL
Release Date: 26 April 2019

RIYL: Low, Galaxie 500, King Midas Sound, Grouper, Julia Holter, Portishead, Codeine
TRACKLIST:
1. Mining For Gold (4:19)
2. Misguided Angel (5:42)
3. Blue Moon Revisited (Song For Elvis) (5:41)
4. I Don't Get It After Midnight (Medley) (7:52)
5. I'm So Lonesome I Could Cry (5:16)
6. To Love Is To Bury (4:18)
7. Dreaming My Dreams With You (4:24)
8. 200 More Miles (5:27)
9. Working On A Building (6:44)
10. Postcard Blues (6:02)
11. Sweet Jane (5:36)
---
The story of this album…
Trinity Thirty is a celebration and reinterpretation of the much beloved Cowboy Junkies classic The Trinity Session, on the occasion of the album's 30th anniversary (originally released in late 1988).  The idea was spawned when Berlin-based Canadian producer Scott Monteith — best known as DJ and dub-inflected minimal techno-electronica recording artist Deadbeat — heard the Junkies' Trinity version of "Sweet Jane" playing in an airport a few years back. Viscerally reminded of how much he loved the album, and how surprisingly overground the record ended up becoming (in fact by mid-1989 The Trinity Session would be certified Platinum in both Canada and The United States – truly another era!), Monteith immediately reached out to the band to ask if they had anything planned for its 30th birthday (the Junkies had previously commemorated the album on the occasion of its 20th anniversary by re-recording it as Trinity Revisited). Before Monteith even touched down back in Berlin, the band had replied that same day saying they had no such plans but would enthusiastically support whatever angle Monteith/Deadbeat might want to run with. 

Monteith then recalled conversations with musician/producer and fellow Canadian-in-Berlin Fatima Camara (whose acclaimed debut solo album Before We Sleep came out on Parachute Records in 2016) about their shared love of The Trinity Session, feeling she'd be the perfect partner to involve in a reinterpretation. Camara was thrilled by the idea, and the two began meeting to explore how to approach things conceptually and aesthetically. This would be their first collaboration – and their first time placing their own vocals at the forefront of a project (joined by guest vocalist Caoimhe McAlister to add harmonies on certain tracks). 

The Trinity Session is rightly celebrated for its naturalistic, profoundly languorous covers of classic tunes and traditional work songs ("Sweet Jane", "Blue Moon", "Mining For Gold", et al) – and is also legendary for having been recorded with a single microphone in single takes at a church in Toronto, with no further mixing or overdubbing. While Deadbeat and Camara couldn't entirely replicate this approach as a duo, for Trinity Thirty they similarly re-recorded everything with single mics in a big open space at Berlin's Chez Cherie studio, relying heavily on natural room acoustics, committed to raw first takes, guided by an overriding strategy of slowing down all the tempos as far as they could while continuing to channel the warm asceticism of the original album.

Initially imagining they would run a fair amount of electronic treatments during the mix, Deadbeat and Camara instead found themselves absorbed by the spaces and silences, guided by a spirit of preservation and restraint, in homage to the original. The result is "a less electronic album than we imagined making": a gorgeous somnambulant collection of 'covers of covers', where the reference point is always the Cowboy Junkies original approach, stretched to new and beguiling limits of deceleration and narcotized spaciousness – a sensibility further reinforced by the mastering treatment of minimalist dub-techno legend Stefan Betke (~scape, Pole).

Trinity Thirty is a wonderfully languid, subtly avant-garde, conceptually reverent acoustic-meets-electronic interpretation of this classic album.