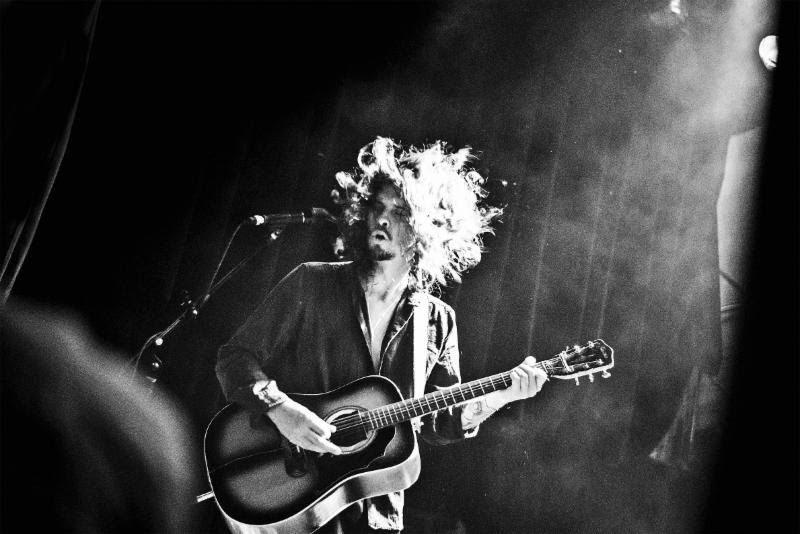 A new single from German folk/rock performer
Conny Ochs
off his bold fourth solo LP,
Doom Folk
, has been shared ahead of release through
Exile On Mainstream
. Listen to a stream of "
King Of The Dead
" which premiered via
Ghost Cult
. Here's what Conny had to say about the track:
I have always found it difficult integrating in society. Often this made me stay by myself or always in a close circle of like-minded characters, a stranger to a world that others find themselves easier to live in, so it seemed. Then I found there are many who share this sentiment, and we all grouped together around the fire and sang about it. And then, there was space for freedom, in this togetherness, in the dark. The song is a reflection on loneliness, but it pictures also the longing and struggle to be free and break the cage we built around ourselves for protection or simply out of fear. Its important to share what we find in life and how it makes us feel. Otherwise we become just fading reflections. It is a song of change, and a song of companionship. It is very much a travelling song. One of the ramblin´under the waxing moon with your demons kind of travels.
Conny Ochs believes that the best stories are always the ones that nobody told yet. He seeks to envision signs of the world that are concealed to most others, and to explore them in a more detailed and higher density. On his new album, Doom Folk, Conny follows different pathways to those which he has forged before, channeling his observations into narratives driven by two powerful forces, fervour, and vulnerability.
Doom Folk was fully written and performed by Conny Ochs, recorded at Kabumm Studio, Golzow in Germany in April 2018, produced and engineered by Thommy Krawallo. Melancholy, insanity, attrition, and hope are nestled into Ochs' loud/quiet dichotomy, which is carried forward by clean tones, nuanced instrumentation, and beautiful, authentic singing, before erupting into distortion and dissonance. With twelve anthems packed into thirty-eight minutes, fans of William Elliot Whitmore, Steve Von Till, Wino, Scott Kelly, Woodie Guthrie, make sure to check out Conny Ochs' Doom Folk.
Conny Ochs has announced new tour dates in support of Doom Folk, surrounding his performances at Exile On Mainstream 20th Anniversary Parties this year. The first leg of the Doom Spring 2019 European Tour begins February 22nd and runs into May, with the majority of the shows heavily concentrated in Germany. He will perform at both of Exile On Mainstream's celebration of two decades in action, the first April 4th through 7th at UT Connewitz in Leipzig, Germany with a full band as featured on the new album, and the second on April 13th at Roadburn Festival in Tilburg, Netherlands, with a more intimate, solo show. Watch for updated tour info to see release over the weeks ahead as Doom Folk nears release.
Doom Folk will see release on LP, CD, and digital formats through Exile On Mainstream on February 15th. Find preorders and view the album trailer via the bandcamp..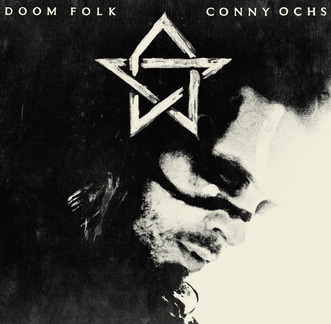 Doom Folk Track Listing:
1. Dark Tower
2. Crash And Burn
3. Hammer To Fit
4. King Of The Dead
5. Drunken Monkey
6. Moon
7. It's All Too Bright
8. Crawling
9. Gun In The Cradle
10. Oracle
11. New Ruins
12. Sweet Delusion
Conny Ochs – Doom Spring 2019 European Tour/1st Leg:
22/​02/​2019 Beer House Project – Pistoia, IT
23/​02/​2019 Gagarin – Busto Arsizio, IT
24/​02/​2019 The Concept Record Store – Lecco, IT
25/02/​2019 Rock Café – Savona, IT
01/​03/​2019 La Serra – Recanati, IT
03/03/​2019 Indie Record Store & Dump – Treviso, IT
22/03/​2019 Foyer Stadthalle – Falkensee, DE w/ Eat A Peach
23/03/​2019 Kasseturm – Weimar, DE
25/03/​2019 Krone – Darmstadt, DE
26/03/​2019 Dorett – Mainz, DE
27/03/​2019 Stuck – Frankfurt-Oder, DE
28/03/​2019 Odradek – Chemnitz, DE
29/03/​2019 Das Grewen – Fredeburg, DE w/ Thomas Kleinhez
30/03/​2019 Goldgrube Markuzwalach – Kassel, DE
31/03/​2019 Skatehalle – Brilon, DE w/ Chris Snobout
01/0​4​/​2019 Peter-Weiss-Haus – Rostock, DE
03/​04​/2019 Ostpol – Dresden, DE
04/04​/2019 Objekt 5 – Halle/Saale, DE
05/04​/2019 Wohnzimmerkultur – Potsdam, DE
07/04​/2019 UT Connewitz – Leipzig, DE @ 20 Years Exile On Mainstream [
info
]
08/04​/2019 Kulturbar – Greifswald, DE
10/04​/2019 Auster Club – Berlin, DE
13/04​/2019 Roadburn Festival – Tilburg, NL @ 20 Years Exile On Mainstream [info]
19/04​/2019 Splinter Club – Parma, IT