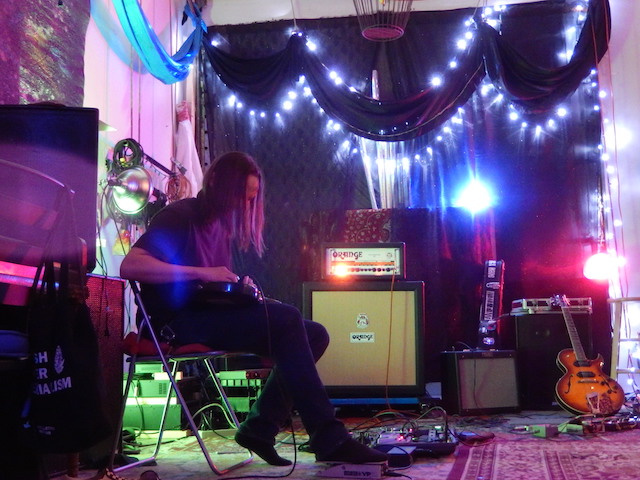 FIELD MUSIC INCOMING OCTOBER 19TH VIA SIGE RECORDS
"…wonderful, uneasy electroacoustic compositions, vague textures emerging from the silent dark."- TINY MIX TAPES
"Collins' name might be familiar from his work for the Type label… ….from the gaseous low-end drones, to terrifying Lynchian death rattle…" –FACT MAGAZINE
Ahead of the release of
William Fowler Collins
'
Field Music
, via
SIGE Records
on October 19th, William Fowler Collins shares the stunning track "
We Are Here To Help You" .
The New Mexican composer of dark minimalism has long centered his practices upon the slow burn of the drone through guitar, electronics, etc. That remains the case for Field Music, with Collins extending his strategies through compositional exercises into rhythm, and a diverse array of conceptual signposts that push his work along unfixed, sometimes oppositional directions.
The idea of 'field music' can relate to the archaic use of military drum corps in battle, whose patter Collins has intermingled with the polyrhythms associated with Voodoo ritual. Collins also proposes that the 'field' be defined as the physical self as gleaned from his secular readings of the Bhagavad Gita. The 'field' as the fabric of time and space also becomes a possibility when Collins literally wraps this album in the history of the atomic bomb, as the cover photo (see below) portrays the humble ranch where the first nuclear weapon was
assembled.
Field Music grounds itself upon sustained tones that churn through controlled oscillations as the fundamentals to activate a trance-state in the listener. Out of this, Collins introduces hypnotic machine-looped convulsions and almost EVP-like disembodied voices on "Contact Is A Mother" as well as those aforementioned polyrhythms that ripple across the title track. He pushes a motorik thump to the foreground of "They Wept Together" to the glowing dilation of foreboding ambience, running parallel to the restrictive strategies of Wolfgang Voigt.
The subtle complexities of Field Music address the primal nature of rhythm in connection with the body and the building blocks of energy, matter, and consciousness. Fans of Eliane Radigue, Christophe Heemann, and Demdike Stare would be well served to investigate Field Music. (text provided by Jim Haynes)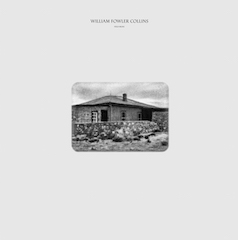 Track list:
2. Field Music
3. Contact Is A Mother
4. How Horrible It Would Be
"….this guitarist-by-trade brings the most sinister depths of heavy music into the digital era, pulling from both the barren Western doomscapes of Hex-era Earth and the icy calm of Brian Eno's ambient work to craft a sound that makes for the most bleak vision of America's future. " – POPMATTERS
"It is almost a shame that the whole Mayan apocalypse thing did not happen, because [Collins' music] would have made the perfect soundtrack for it. As far as conveying darkness, William Fowler Collins has created a work that rivals Lustmord's Heresy as a piece of captivating, but sinister audio."- BRAINWASHED.COM