The Mon
, the new solo project by
Ufomammut's
bassist, synth player, and vocalist Urlo, will officially release the debut album
Doppelleben
through
Supernatural Cat
in early November.
CVLT Nation
has premiered the album's latest single, through a video for the track "
Hate One I Hate.
"
The new video for "
Hate One I Hate
" was directed and created by
Lu
, a member of the
Malleus Rock Art Collective
of which Urlo is also a part. "
This is the last track I wrote for this album,
" Urlo discloses of the song. "
It closes the album, as well as a part of my life. This song is a door dividing past from the future; it's a very slow image of what has been and how things can suddenly change. I think it's the most introspective song I ever wrote. It came out in one day; I just had to hit 'record' and it was done. Once finished I felt relieved, like the heavy emotional stone I had on my shoulders was gone. The video, by Lu of Malleus, is very slow and dreamy and it reflects perfectly the music
."
CVLT Nation remarks of the song, "
Seriously, instead of traditional Halloween music, crank 'Hate One I Hate' wherever you are for the next few days and people will feel an intense foreboding – listening to this track is like being trapped inside a Cronenburg film.
"
You can also view the previously-released videos for the album's "Her" and "Doppelleben"
HERE
.
Supernatural Cat, the label formed by members of Ufomammut and the Malleus Rock Art Collective, will release
Doppelleben
on CD, LP, and digital formats on November 8th, the LP pressed on black 180-gram vinyl, printed with red metallic foil, including a twenty-page booklet with photos, a download card, and more. Find preorders via the label's
webshop
and digital via
Bandcamp
where the previously released singles "Relics," "Souloop," and "Her" are streaming.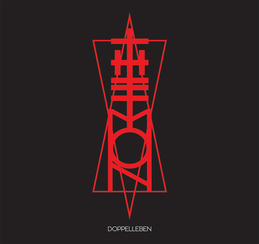 Doppelleben Track Listing:
1. Hedy Lamarr
2. Salvator Mundi
3.
Hate One I Hate
4. Blut
5. Relics
6. Soulloop
7. Her
8. Doppelleben
Where Ufomammut creates mind-expanding, heavy psychedelic, almost other-dimensional sounds, The Mon by comparison is far more intimate, looking inward, as Urlo explores and examines his inner most thoughts through music. In his own words, the goal of The Mon is, "to reach the boundaries of a spiritual soundscape in which the music becomes purification and atonement, a way to bring out to the world inside my soul."

Created entirely but Urlo, The Mon builds layers of brooding sounds which sometimes unfurl at a glacial pace and other times lurch with rhythmic propulsion on Doppelleben, each piece distinct, densely packed, and all-consuming in their evocative atmospheres. Analog and electronic instrumentation weaves seamlessly around both instrumental and vocal movements through eight diverse tracks encompassing nearly forty-three minutes of spellbinding music. Doppelleben weaves a creative web of sounds which should entice fans of Ufomammut, John Carpenter, Bobby Beausoleil, Nine Inch Nails, Angelo Badalamenti, and more.