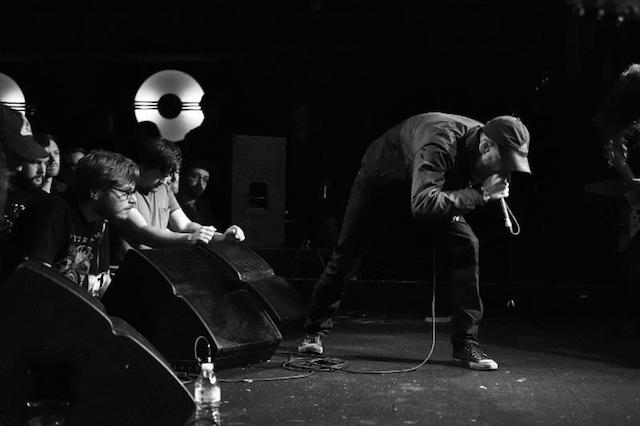 Today,
Thou
unveil their new full-length album '
Magus,
' in full via the
band's bandcamp page
. While sonically,
Magus
may be a continuation of 2014's
Heathen
, thematically it stands as a stark rebuttal, a journey beyond the principles of pleasure and pain. It is more the culmination of their recent, distinct three EP's which all orbit some internal black hole. FFO alienation, absurdity, boredom, futility, decay, the tyranny of history, the vulgarities of change, awareness as agony, reason as disease.
Though often lumped in with New Orleans sludge bands like Eyehategod and Crowbar, Thou shares a more spiritual kinship with '90s proto-grunge bands like Nirvana, Alice in Chains, and Soundgarden (all of whom they've covered extensively, both in the studio and onstage). The band's aesthetic and political impulses reflect the obscure'90s DIY hardcore punk found on labels like Ebullition, Vermiform, and Crimethinc. From 2004 through 2016, the band has released four full-length album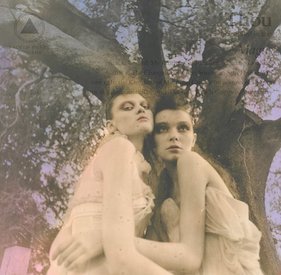 Thou Magus
Sacred Bones August 31, 2018
1 – Inward
3 – Transcending Dualities
5 – Sovereign Self
6 – Divine Will
7 – In the Kingdom of Meaning
8 – Greater Invocation of Disgust
9 – Elimination Rhetoric
10 – The Law Which Compels
11 – Supremacy
Magus
is available from today on
Sacred Bones Records
. For more details or to reserve your copy, go
here.
"Thou has taken existential rage and slow-moving sludge and wedded them to elegant melodies and Bryan Funck's serpentine scream. That mix, however ruthless in its display, has met with rapt response, as the Baton Rouge metal band evolves its heavy doom in steps rather than leaps…Magus is truly massive – not just in its caustic melancholy, but in how Thou examines the self as a means of transformation." – NPR
"Thou constantly shifts between primal rage, a sense of not belonging and anger at the modern world and on Magus they handle those emotions with a pure, unfiltered look at what makes us human and all the detritus that comes in its wake." – METAL HAMMER
"Magus is a successful affirmation of Thou's place as being amongst the greatest heavy bands on the planet." – 8/10 DROWNED IN SOUND
"It's Thou at their finest and most foreboding, but even with that stamp of predictability, Magus maneuvres its songs in such a fashion and that patience and allowance for their gradual build shows their skillset as a group with a revering quality, thus placing Magus in the running for one of this year's most auspicious metal releases." – 8/10 THE LINE OF BEST FIT
"This is an album that marries the most inner and visceral emotions through a sonic palette of bone-shattering heaviness to pure beauty, that will surely be hailed as one of the greatest albums of this year." – 9/10 GHOST CULT
"Magus is a perfect distillation of that core sound along with the foregrounding of their less genre-appropriate elements in a way that sounds perfectly natural." – ECHOES AND DUST
"one of their most well-rounded and diverse offerings to date. On Magus Thou are really hitting their stride, and these songs are both effective and affecting. Very highly recommended."– WONDERBOX METAL
Thou:
Web
,
Instagram
,
Bandcamp
,
Spotify
,
iTunes
s, six EPs (some bordering on full lengths), two collaboration records with
The Body
, and enough material spread out over splits to make up another four or five LPs.