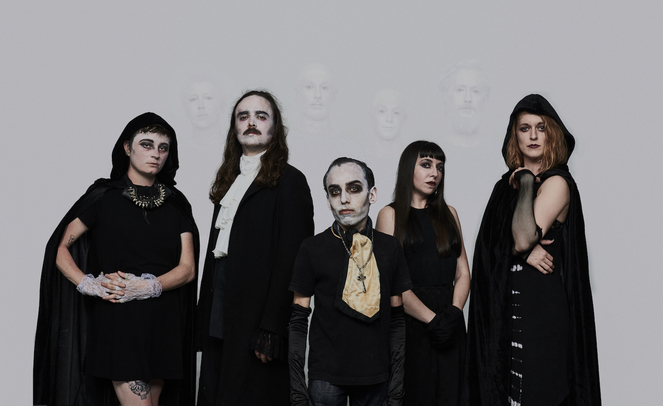 (photo credit: Craig Mulcahy)
THOU PREMIERE "THE CHANGELING PRINCE" VIDEO, TAKEN FROM THE NEW FULL-LENGTH ALBUM MAGUS; RELEASED ON AUGUST 31ST ON SACRED BONES RECORDS;
Thou premiere "The Changeling Prince" official video, directed by Bryan Funck and Mitch Wells. The track is taken from their new full-length, Magus, incoming on Sacred Bones Records on 31st August.
About the video the band comment "We shot this video on the hottest day of summer in a small room in New Orleans with one barely working AC unit. We want to thank all the punks, hunks, and freaks who came out to help us get this done. Every person in the crowd was important, and we more than appreciate them putting up with the heat, our lack of competence, and listening to the same song all day long."
While sonically, Magus may be a continuation of Heathen, thematically it stands as a stark rebuttal, a journey beyond the principles of pleasure and pain. It is more the culmination of these distinct EPs, which all orbit some internal black hole. FFO alienation, absurdity, boredom, futility, decay, the tyranny of history, the vulgarities of change, awareness as agony, reason as disease.
Though often lumped in with New Orleans sludge bands like Eyehategod and Crowbar, Thou shares a more spiritual kinship with '90s proto-grunge bands like Nirvana, Alice in Chains, and Soundgarden (all of whom they've covered extensively, both in the studio and onstage). The band's aesthetic and political impulses reflect the obscure '90s DIY hardcore punk found on labels like Ebullition, Vermiform, and Crimethinc. From 2004 through 2016, the band has released four full-length albums, six EPs (some bordering on full-lengths), two collaboration records with The Body, and enough material spread out over splits to make up another four or five LPs.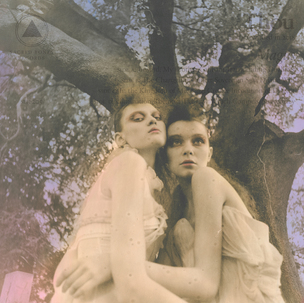 Thou
Magus
Sacred Bones
August 31, 2018
1 – Inward
2 – My Brother Caliban
3 – Transcending Dualities
5 – Sovereign Self
6 – Divine Will
7 – In the Kingdom of Meaning
8 – Greater Invocation of Disgust
9 – Elimination Rhetoric
10 – The Law Which Compels
11 – Supremacy
LIVE DATES:
31.08.18 – New Orleans, LA @ Defend New Orleans
01.09.18 – Brooklyn, NY @ The Knitting Factory
02.09.18 – Live session on WFMU in Jersey City, NJ