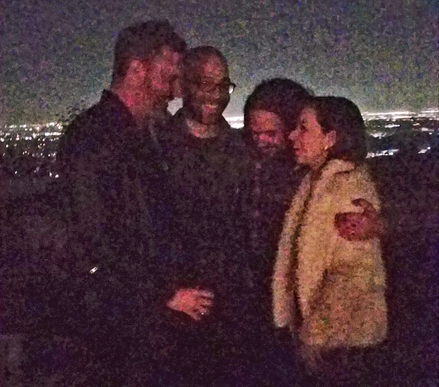 THIS WHITE LIGHT (FEAT MEMBERS OF SUNN O))), ENGINE KID, PELICAN AND TATTLE TALE)
SHARE A NEW TRACK; "THE HOUSE" AND ANNOUNCE FIRST EVER USA LIVE DATES
This White Light, the new band featuring Greg Anderson/guitar (sunn O))), Goatsnake) and Jade Devitt/drums (Lucky Me, Gale Forces), Bryan Herweg/bass (Pelican) and vocals from Jen Wood (solo artist and formerly of Tattle Tale and collaborator with the Postal Service) share a new track; "The House" and announce their first ever live dates in the USA. Exploring the contrast of darkness & light, their music is delicate when called for, powerful when necessary, listen to "The House", and revisit the early demo track "Winter Flowers" at the link below.
LIVE DATES:
17/11 Echoplex LA The Power of the Riff w/ The Sonics & The Primals
7/12 Elbo Room SF w/ Primals
9/12 Bancroft San Diego w/ Primals, Modern Love
Stay tuned for further news from This White Light in 2019, and in the meantime, follow any news on the links below.