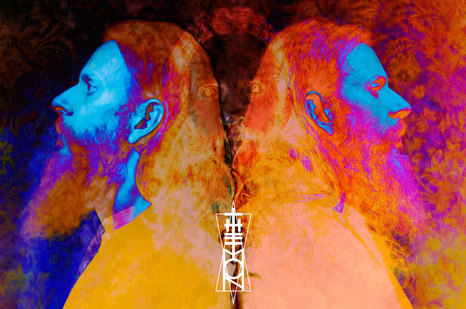 The Mon, the new solo project by Urlo – best known as the lead vocalist, bass and synth player in heavy trio Ufomammut – officially announces the debut album Doppelleben, due for release on Supernatural Cat on November 8th. An official video for the album's title track has been shared. In addition, the artwork, track listing, and more are revealed for the first time.
The artist remarks on the new video he created for the album's title track, "'Doppelleben' is a German word meaning 'double life.' The entire album circles around this concept; the idea we become different people over time, we change, sometimes we evolve, sometimes we involve, but the flowing of time is what we have left when we face ourselves. 'Doppelleben' is a 'scary' song; very introspective. Its video is like an ouroboros; a journey that never ends, it starts again and again."
View the previously-released video for the album's "Her"
Supernatural Cat
, the label formed by members of Ufomammut and the
Malleus Rock Art Collective
, will release
Doppelleben
on CD, LP, and digital formats on November 8th, the vinyl to be printed with red metallic foil, including a twenty-page booklet with photos and more. Find physical preorders at the
label's webshop
and digital via
Bandcamp
where the previously released singles "Relics," "Souloop," and "Her" are streaming.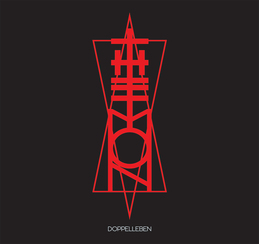 Doppelleben Track Listing:
1. Hedy Lamarr
2. Salvator Mundi
3. Hate One I Hate
4. Blut
5. Relics
6. Soulloop
7. Her
8. Doppelleben
Where Ufomammut create mind-expanding, heavy psychedelic, almost other-dimensional sounds, The Mon by comparison is far more intimate, looking inward, as Urlo explores and examines his inner most thoughts through music. In his own words, the goal of The Mon is, "to reach the boundaries of a spiritual soundscape in which the music becomes purification and atonement, a way to bring out to the world inside my soul."
Created entirely but Urlo, The Mon builds layers of brooding sounds which sometimes unfurl at a glacial pace and other times lurch with rhythmic propulsion on Doppelleben, each piece distinct, densely packed, and all-consuming in their evocative atmospheres. Analog and electronic instrumentation weaves seamlessly around both instrumental and vocal movements through eight diverse tracks encompassing nearly forty-three minutes of spellbinding music. Doppelleben weaves a creative web of sounds which should entice fans of Ufomammut, John Carpenter, Bobby Beausoleil, Nine Inch Nails, Angelo Badalamenti, and more.
"A sprawling ambient number more akin to the work of Allessandro Cortini or Tim Hecker than a doom thunderclap, 'Doppelleben' weaves darkly beautiful textures with synths, percussive bells and more — setting a mood of dark mystery and obscured beauty beneath a thick layer of grime."
–
REVOLVER