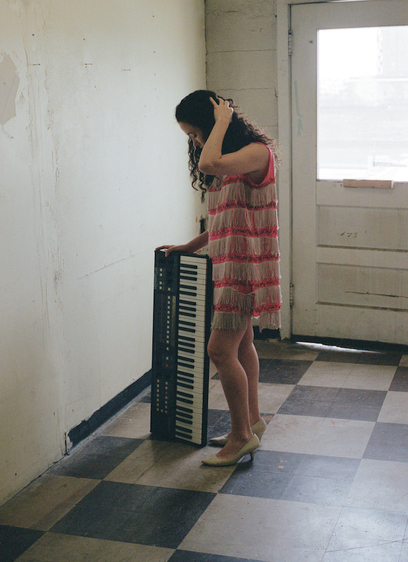 Kranky
are to release the debut solo record by
Saloli
, Portland, Oregon resident
Mary Sutton
and are today sharing another piece from the album,
"Revolver"
.
The concept materialised in the wake of a performance she gave at a clothing-optional soaking-pool sauna: "I had never composed for synth before but wanted to make something people sitting motionless and naked in hot bubbly water would want to hear." It was while in this headspace that she reconnected with Satie's entrancing cyclical motifs, particularly the way "he subtly spins melodic fragments, and pivots harmonies and phrases so the repetitions feel new and surprising yet soothingly familiar, as if casting a spell."
The nine intuitive instrumentals comprising The Deep End accomplish exactly that, threading complementary shades of soft-hued hypnosis, dazed modal introspection, icy amusement park reverie, and lunar lullaby into a prismatic suite of contemplative melody and synthetic communion. Sutton's songs are active rather than ambient yet their structure is more suggestive than scripted, full of lulls, asymmetries, and daydreams. Each track was written specifically to be played live on an analog synthesizer, with no overdubs or post-production wizardry. The sound of Saloli is one of warm-blooded wiring, turned on and tapped into, emotive and electric, storied machines speaking through all too human hands.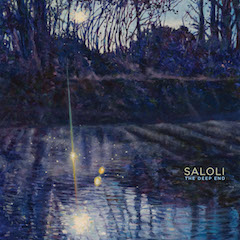 Track listing:
2. Umbrellas
3. Revolver
4. Hey Ahh
5. Ice World
6. Anthem
7. Nocturne
8. Reverie
9. Lullaby