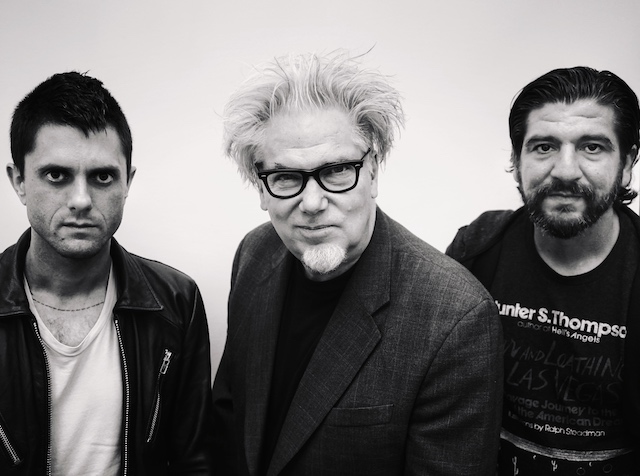 CHECK OUT "COME BOGEYMAN (FEAT MARTIN ATKINS)" TAKEN FROM THEIR DEBUT ALBUM INCOMING VIA IPECAC RECORDINGS ON 23RD NOVEMBER
Planet B
presents a video (via
the Quietus
) for new single
Come Bogeyman
featuring
Martin Atkins,
the legendary drummer and producer who played in
Public Image Ltd.
,
Killing Joke
,
Ministry
,
Nine Inch Nails
, and
Pigface
. The single is taken from the San Diego duo's self-titled debut album, incoming November 23rd on
Ipecac Recordings
.
About the
Joana Lopes
directed video, Justin Pearson explains
: "
The lyrics to Come Bogeyman are open for interpretation. But the root idea that I was heading towards was the lack of humanity we see in modern times, but from an inward prospective. I'm not here to complain or point the finger. The idea was that I was a mistake and wasn't planned, therefore I was bound to be flawed. But there is also the idea of social, economic, and political environments that also direct or shift us in out time in this world. As for Martin's contribution to the song, Luke actually took Martin's drum tracks from an improv session that he and I did before Planet B was even a band, and wrote around it. Once the song started coming together, it certainly held the vibe and feeling got from Martin's work that I grew up on, which seemed fitting and natural. Lastly, Joana Lopes who directed the video managed to show another spin on what I had tried to give to the song, showing the end of life, as a rebirth, where the main character leaves death and travels backwards. However, the character may have failed at the end of the video depending on how you look at it.."
Planet B is the collaboration of Justin Pearson (member of The Locust, Retox, and Dead Cross, and founder of Three One G Records) and producer Luke Henshaw. Pearson's electrifying vocals meet Henshaw's sonic feast of hip-hop, industrial, and film score influences. The sound transcends genres: dark, heavy, urgent, and anthemic, it is equally relevant in the contexts of hardcore punk and hip-hop.
Pre-order Planet B, here: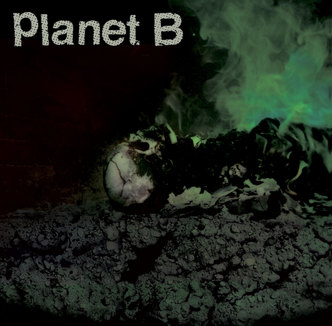 Tracklist:
2) [A] Not At All [B] Somewhat [C] Very Much
3) Join A Cult
5) Manure Rally
6) Mirror, Mirror, On The World
7) Big Karma (feat. Joseph Karam)
8) Brutal Evolution (feat. Becky DiGiglio, Jake Najor)
9) Never Let Me Down (Depeche Mode cover, feat. Nick Zinner)
11) The Beginning Is Near
Discography:
Planet B (2018, Ipecac Recordings)
Split 7″ w/ Invisibl Skratch Piklz (2017, Three One G)
Wrong Utopia 7″ (2017, Three One G)
"Justin Pearson has made his name with spazzy, noisy weirdo-rock outfits like The Locust, Retox and Dead Cross, but his project Planet B – a collaboration with hip-hop producer Luke Henshaw – might be his most left-field yet. The duo smashes together strains of hardcore, hip-hop, industrial and old-school horror movie scores… It's head-spinning and head-splitting in the best way possible." –
REVOLVER
"[Planet B] applies an electronic edge to the grindy noise freakouts of Justin's other bands… A new musical direction." – BROOKLYN VEGAN
"Icon of independence since the early '90s, Justin Pearson obeys no one's rules. Vocalist, bassist, record label owner, author, and actor, the born leader has made a career of staying one step ahead, confounding both the mainstream and the underground in the process." – MASS APPEAL
"[Planet B] applies an electronic edge to the grindy noise freakouts of Justin's other bands… A new musical direction." – BROOKLYN VEGAN