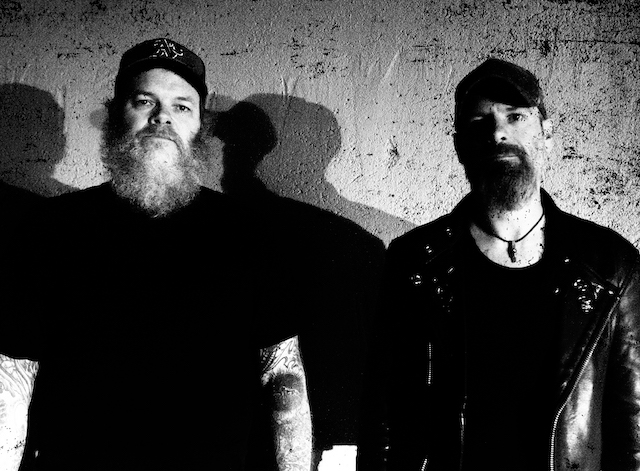 Next week,
Mirrors For Psychic Warfare
– the industrial duo of Neurosis' Scott Kelly and Buried At Sea's Sanford Parker – will release their second full-length
I See What I Became.
As a precursor to the record's release, the album track "
Tomb Puncher
" is now streaming below, and if you missed it, view Mirrors For Psychic Warfare's "
Crooked Teeth
" video, created by Chariot Of Black Moth, alongside an
album trailer.
Produced by Seward Fairbury (Corrections House) and Negative Soldier, mastered by Collin Jordan (Eyehategod, Indian, Wovenhand, Voivod), with decibel manipulation by Dave French (Brothers Of The Sonic Cloth, The Anunnaki), the duo's follow-up to 2016's critically-lauded, self-titled debut projects eight pieces of unsettling audio devastation.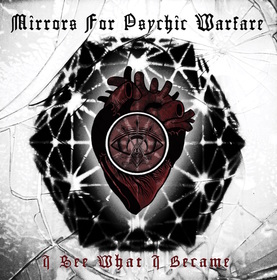 (cover art by Thomas Hooper)
I See What I Became Track Listing:
1. Animal Coffins
3. Body Ash
4. Flat Rats In The Alley
5. Thing Of Knives
7. Death Cart
8. Coward Heat
I See What I Became will see release on CD, digital, and vinyl formats on September 28th with preorders available via the label.
"The starting point of the music of the duo is the ambiance. It is the feature that composes the world of Mirrors For Psychic Warfare, and its dystopian characteristic is the key element of this mix. The start of the album with 'Animal Coffins' reveals this core element in all its glory with Kelly and Parker retreating towards a dissonant area while sparse synthetic percussion sets a post-apocalyptic scenery. The cold, industrial touch, arriving in equal parts from the meticulous teachings of Godflesh and the ecstatic visions of Skinny Puppy, ties in perfectly with the atmosphere. Here is also where the band strikes a fine balance, with the industrial element never overwhelming the other aspects of the record or the exploratory sense of Mirrors For Psychic Warfare. Instead it is an ever-present threat that adds to the hostile environment the band builds, and it is also an element that is more prominent in I See What I Became than on the band's debut record…." – CVLT NATION
"a trip-hop-influenced track that dances around noise, power electronics, drum and bass and more, flirting with the dark aesthetics of Nick Cave, Aphex Twin, and early Tricky, creating for a fascinating bed for the vocals of Scott Kelly." – REVOLVER
"…an industrial album…with a strong emphasis on instrumentals and a tone that aptly fits the description of a dystopian atmosphere, aided well by the harrowing vocals of Kelly, which are understandably reminiscent of what you'd hear in Neurosis' more atmospheric songs." – OVERDRIVE
"Far from the clarity of enlightenment the title may suggests, I See What I Became conveys a wallowing in darkness and a sense of resignation, hollowed out, nihilistic. It's a heavy grind that wears you down, and by the end, I feel drained. I see nothing, and I feel numb." – AURAL AGGRAVATION
"I See What I Became is an album that leaves you scraping your jaw off the floor. It makes you question everything you thought you knew about heavy music whilst affirming the power of industrial sounds. It's a great creative achievement and extremely indicative of the sum of its parts. If you fuck with Skinny Puppy and Godflesh, you better not sleep on this." – TWO GUYS METAL REVIEWS