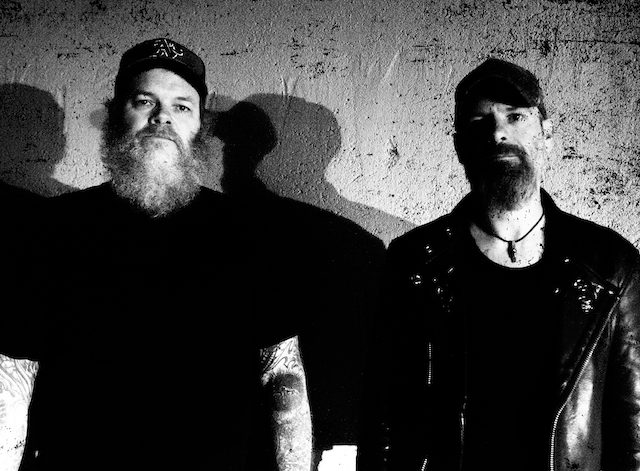 "Mirrors For Psychic Warfare are pretty much the dream team when it comes to dark, experimental industrial. Neurosis' Scott Kelly and Buried At Sea's Sanford Parker join forces to craft hypnotic industrial, employing mechanical percussion, joyless vocals, and bursts of noise in such a way that it could only be Mirrors For Psychic Warfare playing. I See What I Became shines because of its diversity: bits of trip-hop and ambient music keep each song sounding different, adding uncomfortable psychedelia to an album that brims with dystopian undertones." – Decibel
I See What I Became
, the second full-length from
Mirrors For Psychic Warfare
, featuring
Neurosis' Scott Kelly
and
Buried At Sea
's
Sanford Parker
is released and streaming now via
Neurot Recordings
. The duo also reveal live dates incoming this year in support of the album, dates below with more to be announced.
About the album, Scott Kelly comments, "This record shows the heart of our previous work together in Mirrors For Psychic Warfare and Corrections House, but the songwriting has evolved immensely in my opinion. Still abstract and still unsettled but the groove is present throughout this record. Approach with an open mind and we think this will move you."
EU TOUR DATES:
06.11. NL-Den Haag, Paard
07.11. NL-tba
08.11. NL-Sittard, Volt
09.11. BE-Brussels, Magasin 4
10.11. GER-Hamburg, tba
12.11. GER-Berlin, Berghain Kantine
13.11. GER-Leipzig, UT Connewitz
14.11. CZ-Prague, Klub 007
15.11. AT-Linz, Kapu
16.11. HU-Budapest, tba
17.11. SK-Kosice, Tabacka Kulturfabrik
18.11. RO-Cluj Napoca, /Form Space
19.11. RO-Timisoara, Reflektor
20.11. HR-Zagreb, Klub Mochvara
21.11. CH-Martigny, Sunset Bar
22.11. CH-Winterthur, Gaswerk
23.11. IT-Calenzano, Cycle Club
24.11. IT-Savignano, Circolo Mezcal
25.11. IT-Milano, Sound Music Club
Produced by
Seward Fairbury (Corrections House)
and
Negative Soldier
, mastered by
Collin Jordan (Eyehategod, Indian, Wovenhand, Voivod)
, with decibel manipulation by
Dave French (Brothers Of The Sonic Cloth, The Anunnaki)
, the industrial duo's follow-up to 2016's critically-lauded, self-titled debut spews eight bile-rich pieces of unsettling audio devastation.
With I See What I Became, a sonic abattoir is erected, exploited, and razed. Turbulence rises and churns giving way to rhythmic machinations, lights flicker, a grand mal/guignol seizure besets a frog-headed snitch, blood collects in a stainless-steel gutter. There's nothing fun here; nothing but the cold of an autopsy followed by the heat of a crematorium.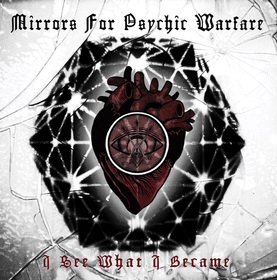 (cover art by Thomas Hooper)
I See What I Became Track Listing:
1. Animal Coffins
3. Body Ash
4. Flat Rats In The Alley
5. Thing Of Knives
7. Death Cart
8. Coward Heat