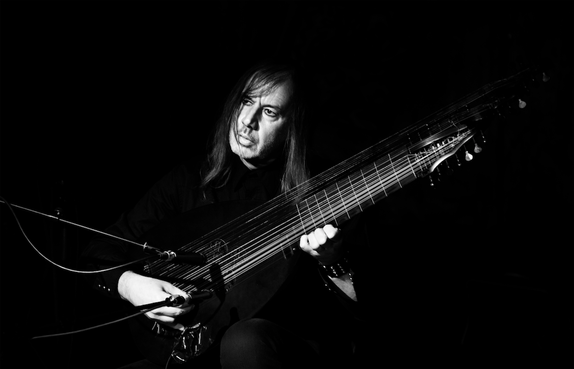 Minimalist composer and exemplary, exploratory (custom-built) lute player
Jozef Van Wissem
shares a video for the new album track "How You Must Leave" by
Chariot Of Black Moth
(via
Echoes & Dust
), taken from the incoming album,
We Adore You, You Have No Name (Consouling Sounds, 9th November)
.
About this particular song, Jozef comments: "'How you must leave' is a prelude consisting of mirror image melodies. It's the introductory part of a different take on the classical lute suite form. It's the gateway to the record entitled We Adore You, You Have No Name, a title taken from the secret of secrets book, a description of worship of the nameless all-inclusive god."
Inspirations for the album come from a madrigal by Arcadelt (1557), Caravaggio's painting 'The Lute Player' (1596) and a Baroque lute Sarabande by classical lute composer Ennemond Gaultier (1651). Van Wissem explains "the album track " You Know That I Love You" is based on the madrigal of the same name by Arcadelt (1557). The book of sheet music for this piece is depicted by Caravaggio in his painting 'the Lute Player '(1596). In December 2017 I was commissioned by the Hermitage in St Petersburg to perform the piece for the event for the final restoration of the painting. So I studied the classical version to perform it. However confronted with the sound system, acoustics of the museum and the amount of people in the hall I decided to do a more fluent drone version. "Unto Thee I Lift up mine eyes " is based on a Baroque lute Sarabande by classical lute composer Ennemond Gaultier (1651)."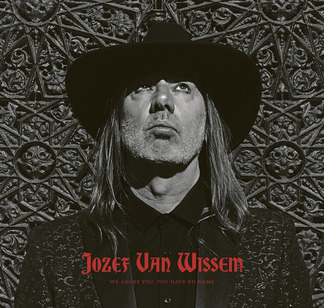 Jozef van Wissem – We Adore You, You Have No Name:
1. How You Must Leave
2. Deliverance
3. You Know That I Love You
4.
Bow Down
5. Unto Thee I Lift Up Mine Eyes
6. Beyond The Brook Of Blood The Rain Is Fire
7. When The Hour Of Salvation Comes The
Heavens Are Made To Flow With Honey
Jozef van Wissem will perform at Le Guess Who?
2018 other dates are as follows:
Sep 27th: HYDROZAGADKA, WARSAW
Sep 28th: PAWILLION, POZNAN
Oct 5th: PLUTON CULTURE CENTRE, MOSCOW
Oct 6th: LENDOK, SAINT PETERSBURG
Oct 11th: ZUKUNFT AM OSTKREUZ, BERLIN
Oct 12th: KOMPLEX, CHEMNITZ
Oct 14th: DESERTFEST, ANTWERPEN
Oct 19th: STADSSCHOUWBURG, LEIDEN
Oct 20th: SON/TON FESTIVAL, VOLTA, BRUSSELS
Oct 25th: Дом Архитектора, KIEV
Oct 26th: ST. PAUL CHURCH, ODESSA
Oct 27th: PHILHARMONY, DNIPRO
Oct 28th: ART DK, KHARKOV
Oct 30th: KOZA, TERMOPIL
Nov 1st: LVIV ORGAN HALL, LVIV
Nov 3rd: OK16, MINSK
Nov 10th: LE GUESS WHO FESTIVAL, UTRECHT
Nov 14th: 13 MUZ, SZCZECIN
Dec 1st: NOWA SYNAGOGA, GDANSK
Dec 2nd: BARDZO BARDZO, WARSAW
Dec 5th THE CUBE, BRISTOL
Dec 7th: MIRTH, MARVEL AND MAUD, LONDON
"Enter the dark, mythical world of minimalist composer and acclaimed lute-player Jozef van Wissem. Accompanied by his baroque instrument, Van Wissem creates highly distinctive sonic soundscapes by blending avant-garde and baroque music practices. With a trailblazing approach of the lute, Van Wissem pushes his instrument out of the academy and into more adventurous terrain". – LE GUESS WHO?
"All Jozef van Wissem wants to do is liberate the lute, but in his ef orts to bring this forgotten instrument into the headspace of today's busy minds, he has also managed to bring the sound of the renaissance with him. He has been involved in a diverse range of projects, bringing his reinvented lute compositions into the world of high art, television documentary and even the latest video games." – FIFTEEN QUESTIONS