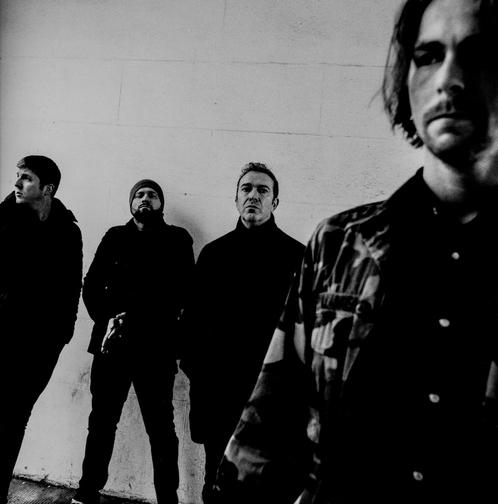 LISTEN TO DEBUT SINGLE "NO MAN'S LAND" RELEASED TODAY
(PRE ORDER LINK, SPOTIFY & BANDCAMP)
Imperial Wax are pleased to present their debut album Gastwerk Saboteurs, delivering twelve memorable songs showcasing their distinctly vital and infectious blend of post-punk, rock 'n' roll and garage rock.  "Imperial Wax are noise rock & garage brawlers unafraid of a psych workout or a rockabilly dust-up." (Nick Hutchings, Velvet Sheep) The album shall be released via Saustex Records – recommended by friend of the band Jeff Pinkus (Butthole Surfers, Melvins) – on 17th May, preceded by the first single "No Man's Land" which is officially released today and is streaming above. An accompanying video has premiered on The Quietus today also.  The four-piece comprising frontman Sam Curran and Keiron Melling, Dave Spurr and Pete Greenway – three 11 year veterans in the longest serving and last line up of The Fall – shall be touring in support of their debut, check out the dates and details below.  
IMPERIAL WAX, GASTWERK SABOTEURS TOUR DATES:
Thursday 30th May Huddersfield, The Parish
Friday 31st May Manchester, Night People
Sunday 2nd June Brighton, Prince Albert
Monday 3rd June – Bristol, Rough Trade
Thursday 6 June London, The Islington
Friday 7th June Cardiff, Clwb Ifor Bach
Thursday 13th June Glasgow, Broadcast
Friday 14th June Newcastle, Think Tank?

The album was produced by Mat Arnold (Noisettes, The Coral, Peter Gabriel, The Fall) Ex in-house engineer at Real World Studios. Mastered by award winning mastering engineer Andy Pearce who has remastered works for (Elvis Presley, Motörhead, Black Sabbath, Frank Sinatra, Lou Reed, Bo Diddley, X-Ray Specs, The Kinks).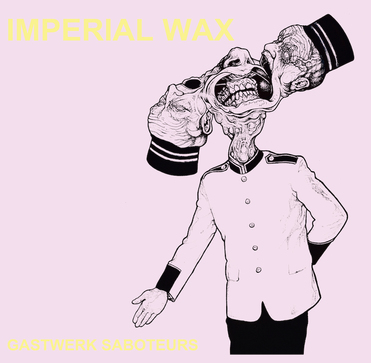 TRACK LIST:
1 The Art Of Projection
2 Turncoat
3 Saying Nothing
4 Wax On
5 Plant The Seed
6 Barely Getting By
7 Rammy Taxi Illuminati
8 No Man's Land
9 Poison Ivy 
10 Wax Off 
11 More Fool Me
12 Night Of The Meek  
IMPERIAL WAX ARE:
Pete Greenway – Guitar/Stylophone 
Keiron Melling – Drums/piano/percussion/harmonica/Bv's 
Dave Spurr – Bass/piano/bv's 
Sam Curran – vocals/guitar/Hammond  

Recommended especially if you like: Royal Trux, Big Black, Minutemen, Birthday Party, Beefheart, The Stooges, Can, Love, Velvet Underground, Little Richard, Jerry Lee Lewis, Old Doo-Wop, Afrobeat, Motorhead, Cows, Hepa.Titus, Black Sabbath, Black Flag, Mudhoney, James Brown, Howlin' Wolf…