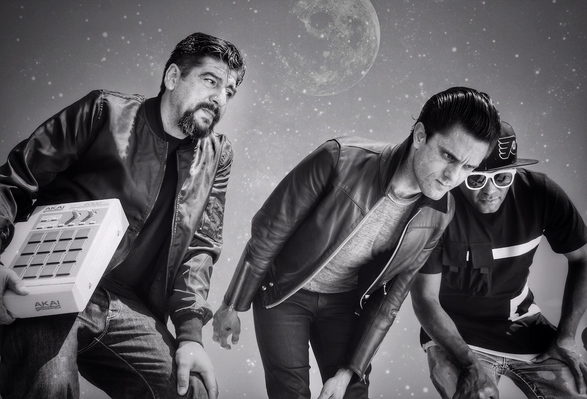 Planet B – the duo of punk provocateur Justin Pearson and hip-hop producer Luke Henshaw – reveal a new single "Crustfund," featuring hip-hop renegade Kool Keith.
Planet B's self-titled debut album will be released November 23rd on
Ipecac Recordings
. Pre-order the album, here:
http://smarturl.it/PlanetB
On "Crustfund," guest rapper Kool Keith lends his magic to the track as he trades verses with Pearson over Henshaw's heavyweight production. With dozens of albums under his belt – as a member of Ultramagnetic MCs, as a solo artist, and via alter egos like Dr. Octagon and Black Elvis – Kool Keith is known as one of the most eccentric and creative hip-hop artists of his time. Pitchfork has stated, "Few MCs have been as comfortable [as Kool Keith] in their absurdity, their convention-trashing, or their absolute fearlessness in trying new things on the mic," and none other than Eminem immortalised him with the lyric, "going cuckoo and kooky as Kool Keith" (from Eminem's 2013 track, "The Monster").
As the founder of Three One G Records and a member of such bands as Swing Kids, The Locust, Retox and Dead Cross, Justin Pearson has existed as a leader in the underground for almost three decades. As label owner and musician, he has put his artistic, politically-charged stamp on hundreds of releases, and has influenced thousands of people in the realms of hardcore punk, noise-rock, and beyond.
In Planet B, Pearson's poetic aggression melds with Luke Henshaw's wildly creative beats in a new sound mixing hardcore punk, hip-hop, industrial, horror-movie scores, and more – a sound potentially as relevant to fans of artists like Death Grips, Ho99o9, and Lil Ugly Mane, as to fans of Pearson's past work.
In addition to Kool Keith, the Planet B album features guest appearances by Martin Atkins (Ministry, Killing Joke, Pigface), Nick Zinner (Yeah Yeah Yeahs), Sonny Kay (Year Future, The VSS), and more. Planet B is yet another Pearson-fronted example of musical risk-taking, broad-minded collabs, and pioneer spirit.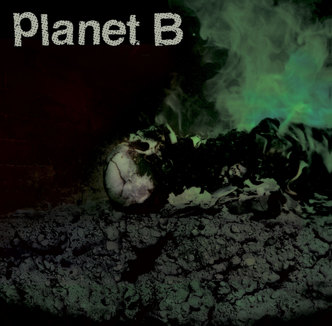 1) Crustfund (feat. Kool Keith)
2) [A] Not At All [B] Somewhat [C] Very Much
4) Disease Control (feat. Sonny Kay)
6) Mirror, Mirror, On The World
7) Big Karma (feat. Joseph Karam)
8) Brutal Evolution (feat. Becky DiGiglio, Jake Najor)
9) Never Let Me Down (Depeche Mode cover, feat. Nick Zinner)
10) Come Bogeyman (feat. Martin Atkins)
11) The Beginning Is Near
Pre-order the album, here:
Discography:
Planet B (2018, Ipecac Recordings)
Split 7″ w/ Invisibl Skratch Piklz (2017, Three One G)
Wrong Utopia 7″ (2017, Three One G)
"Justin Pearson has made his name with spazzy, noisy weirdo-rock outfits like The Locust, Retox and Dead Cross, but his project Planet B – a collaboration with hip-hop producer Luke Henshaw – might be his most left-field yet. The duo smashes together strains of hardcore, hip-hop, industrial and old-school horror movie scores… It's head-spinning and head-splitting in the best way possible." – REVOLVER
"Few MCs have been as comfortable [as Kool Keith] in their absurdity, their convention-trashing, or their absolute fearlessness in trying new things on the mic." – PITCHFORK
"Icon of independence since the early '90s, Justin Pearson obeys no one's rules. Vocalist, bassist, record label owner, author, and actor, the born leader has made a career of staying one step ahead, confounding both the mainstream and the underground in the process." – MASS APPEAL
"[Planet B] applies an electronic edge to the grindy noise freakouts of Justin's other bands… A new musical direction." – BROOKLYN VEGAN