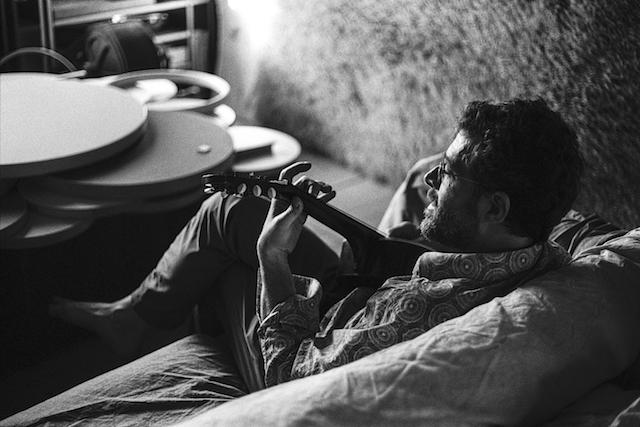 LISTEN TO "3 STARS ON MOUNTAIN OF DOOM" RECORDED IN TRIBUTE TO RICHARD YOUNGS FOR HIS 50TH BIRTHDAY. CHENAUX AND YOUNGS WILL BOTH PERFORM AT TRANSMISSIONS FESTIVAL IN RAVENNA ITALY
Catch Chenaux's other live dates in France, Italy, and the UK

Eric Chenaux
is thrilled to share a gorgeous new track, "
3 Stars On Mountain Of Doom,
" (as premiered on The New Noise) leading up to a new series of tour dates in the EU and UK this Autumn. According to Chenaux: "'
3 Stars On Mountain of Doom' was recorded for Richard Youngs' 50th Birthday for a limited edition of 1 compilation CD entitled 50 Years Of Youngs, curated by Madeleine Hynes. This recording is a montage-set inspired by Richard's 3 Stars CDR and his wonderful song 'Mountain of Doom
.'"
ERIC CHENAUX AUTUMN 2018 TOUR DATES
09.11.18 – Milan, IT @ Fondazione Feltrinelli (double bill w/ Jessica Moss)
23.11.18 – Ravenna, IT @ Transmissions Festival
30.11.18 – Orléans, FR @ La Scène Nationale d'Orléans (duo w/ Quentin Biardeau)
02-03.12.18 – Madeira, PT @ Madeiradig Festival
05.12.18 – London, UK @ The Islington
06.12.18 – Birmingham, UK @ The Dark Horse
07.12.18 – Bristol, UK @ Unitarian Chapel
12.12.18 – Pantin, FR @ Dynamo/BanlieusBleues
"Bird & Moon" is once again produced by Chenaux's longtime collaborator Eric Cazdyn, who has been the exclusive video-maker for Chenaux's past four solo albums now, going back to 2010. This latest visual offering follows Chenaux on a pair of meandering bike rides along Toronto streets in early winter and through Paris during the bloom of spring (his two "hometowns"). Repetitions, mirrored actions, and recurring motifs from each city's perambulations are edited using frequent, brief, complete blackouts between segments. Calmly rupturing this quotidian realism is an intervention of sorts, as Chenaux cycles past a picnic scene in each city, where "Bird & Moon" plays through a pair of tiny Danelectro amplifiers laid out on a blanket on the grass.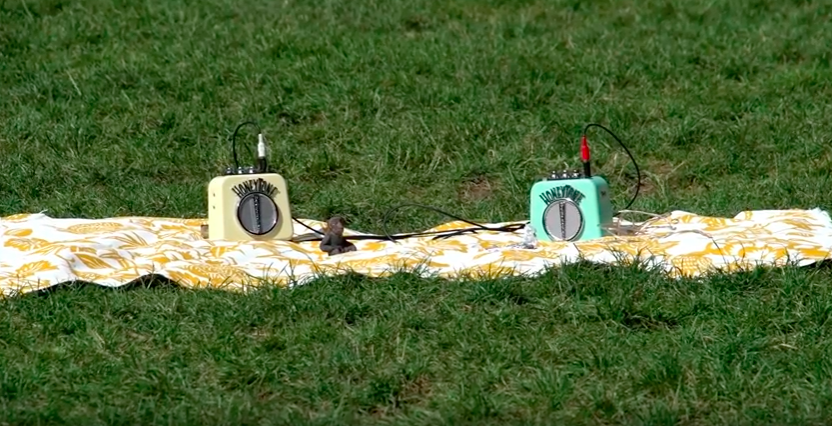 Eric Chenaux
Slowly Paradise
CST131 180gLP • CD • DL Release Date: 9 March 2018
RIYL: Richard Dawson, John Fahey, Derek Bailey, Richard Youngs,
Billie Holiday
Drawing from Eric Chenaux's rich history in avant-folk, post-jazz, improvisation and balladry, Slowly Paradise is a lovely collection of mostly long songs guided by soothing, buttery singing and bent, fried fretwork. Chenaux grapples with the relationship between improvisation and structure in unique, idiosyncratic ways, and the resulting juxtaposition of his mellow, dexterous crooning and his highly experimental (and equally dexterous) guitar explorations, explodes even unconventional notions of singing and accompaniment, of tonal and timbral interplay between guitar and voice. This stunning new record, showcasing Chenaux's singular voice and guitar stylings, is being celebrated as the most assured and essential solo work from this inimitable, consummate songwriter.
PRAISE FOR ERIC CHENAUX'S SLOWLY PARADISE:
"[
Slowly Paradise
] is a remarkable record – it is wildly experimental and as comforting as a soft embrace. The way he takes from the singer-songwriter tradition and from the avant-garde somehow enables him to avoid the pitfalls of both, leaving him free to sculpt his own deeply idiosyncratic vision for songwriting. This album is truly his strongest yet, and this closing song is his zenith." –
The Quietus
lead album review
"This voice is perhaps the funnel for this unfurling of thought, where the splay of feeling is consolidated into phrases. His tone is soft, verging on a whisper, as though straddling the boundary between inner thoughts and outward articulation. Sometimes it falls silent, allowing stuttering stylophones or trembling guitars to carry the monologue forth, alternating between the poetry of language and that which spirals away from what the voice can express. I imagine Chenaux to be daydreaming in these moments, as these instrument solos – sometimes chiming like bells, sometimes melting like wax – paint pictures in the air, trying to enact the images that stream through the mind, vivid and beautiful, yet also fluid and unexplainable." – Attn:Magazine
"His sixth for Constellation favours longform songs that highlight both his sweet, unfussy pop voice and its unique relationship to his experimental guitar work, with avant electronics and billowing open spaces…The 11-minute, Robert Wyatt-ish "Wild Moon" – with its woozy keys and extreme fretwork building to a quivering peak – stands out, but sensual beauty abounds." – Uncut