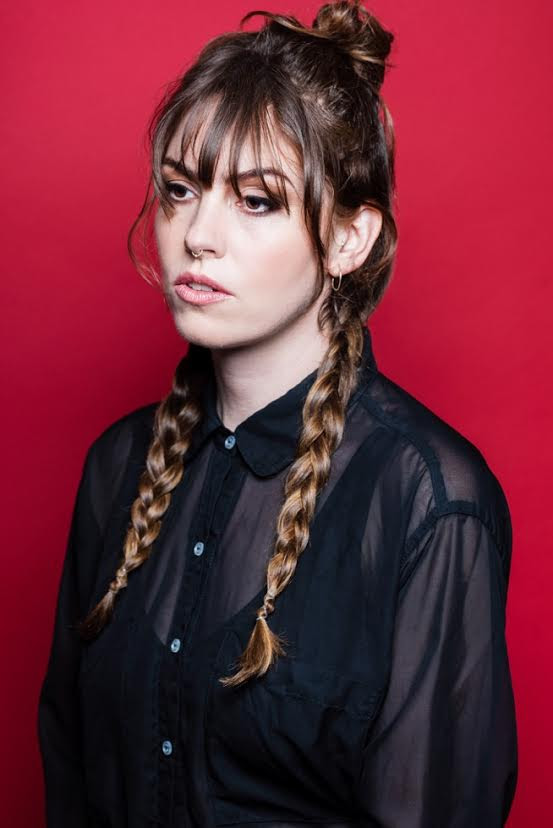 (Photo by Priscilla Scott)
EMMA RUTH RUNDLE PREMIERES SOARING NEW SINGLE, "DARKHORSE" TAKEN FROM HER FORTHCOMING ALBUM ON DARK HORSES, OUT SEPTEMBER 14TH VIA SARGENT HOUSE.
As anticipation for
https://www.emmaruthrundle.com
's new album swells, the artist has premiered its powerful, propulsive second single, "
Darkhorse"
today.
"In the wake of weak beginnings, we can still stand high," Emma Ruth Rundle sings over banks of electrified minor chords and ghostly guitar leads on "Darkhorse". It's a statement of purpose and a recurring motif throughout the album. "The record is about overcoming—understanding and embracing the crippling situation and then growing beyond it," Rundle says. "Horses keep working their way into the lyrics and visual dimension of this record. They're powerful and beautiful yet not free really. So the dark horse works for me in a visual way, as a representation of a contained force that will win the race or exceed the expectation of society and self."
The songs that comprise
On Dark Horses
vibrate with restlessness and forward motion. Prodding and preening the wounds unmasked in
Marked For Death
, Rundle's third LP for Sargent House brings cinematic instrumentals to her sprawling narratives. These eight new tracks capture the evolution of Rundle as an artist—vestigial traces of 2011's
Electric Guitar: One
's savvy guitar work, the heart-on-sleeve intensity of
Some Heavy Ocean
(2014), and the high-stakes torch songs of
Marked For Death
can all be heard in equal and harmonious accord.
On Dark Horses
is due out on September 14 via
Sargent House
. Pre-orders are available
here
, and Emma Ruth Rundle will tour in support of the album this Autumn – check out all tour dates listed below.
Emma Ruth Rundle, On Tour:
September 8 Chicago, IL @ Ars Memoria **art show & listening party**
September 15 Louisville, KY @ Zanzabar +
September 16 Detroit, MI @ El Club +
September 17 Toronto, ON @ Sneaky Dee's +
September 19 Portsmouth, NH @ The Press Room +
September 20 Allston, MA @ Great Scott +
September 21 Brooklyn, NY @ Saint Vitus +
September 22 Philadelphia, PA @ PhilaMOCA +
September 23 Baltimore, MD @ Metro Gallery +
September 24 Pittsburgh, PA @ Club Cafe +
September 25 Chicago, IL @ The Empty Bottle +
September 27 Davenport, IA @ Figge Art Museum / All Senses Festival
September 28 Rock Island, IL @ Rock Island Brewing Co.
October 6 Lille, FR @ Aeronef +
October 7 Colmar, FR @ Grillen +
October 9 Bermeo, ES @ Beleza Malandra Ateneo Kulturala +
October 10 Oviedo, ES @ Lata de Zinc +
October 11 Porto, PT @ Passos Emanuel +
October 12 Lisbon, PT @ Music Box +
October 13 Madrid, ES @ Changó +
October 14 Barcelona, ES @ AMFest 2018
October 16 Marseille, FR @ Le Molotov +
October 17 Zurich, CH @ Rote Fabrik +
October 18 Leipzig, DE @ UT Connewitz +
October 19 Prague, CZ @ Klub 007 +
October 20 Köln, DE @ Gebaude 9 +
October 21 München, DE @ Milla +
October 23 Berlin, DE @ Bi Nuu +
October 24 Hamburg, DE @ Hafenklang +
October 25 Malmo, SE @ Plan B +
October 26 Oslo, NO @ BLÄ +
October 27 Stockholm, SE @ Strindbergs Intima +
October 28 Gothenborg, SE @ Skjul Fyra Sex/Skjulet +
October 29 Copenhagen, DK @ Hotel Cecil +
October 31 Rotterdam, NL @ Rotown +
November 1 Groningen, NL @ Vera +
November 2 Paris, FR @ Petit Bain +
November 3 Manchester, UK @ Soup Kitchen +
November 4 Bristol, UK @ Rough Trade +
November 6 Glasgow, UK @ Stereo +
November 7 Newcastle, UK @ The Cluny +
November 8 London, UK @ Oslo +
November 9 Kortijk, BEL @ Sonic City Festival
November 10 Antwerp, BEL @ Trix +
November 30 Nashville, TN @ The High Watt +
December 1 Atlanta, GA @ Drunken Unicorn +
December 3 Dallas, TX @ Double Wide +
December 4 Austin, TX @ Barracuda +
December 6 Albuquerque, NM @ Sister +
December 7 Phoenix, AZ @ Valley Bar +
December 9 Los Angeles, CA @ The Echo +
December 10 San Francisco, CA @ Rickshaw Stop +
December 12 Portland, OR @ Mississippi Studios +
December 13 Seattle, WA @ Barboza +
December 15 Salt Lake City, UT @ Kilby Court +
December 16 Denver, CO @ Lost Lake +
December 17 Kansas City, MO @ The Riot Room +
** ERR solo gallery show with new large oil paintings and 'On Dark Horses' album listening party**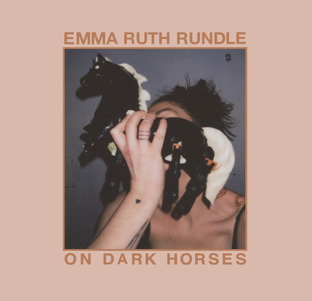 On Dark Horses — Track Listing:
7. Apathy on the Indiana Border