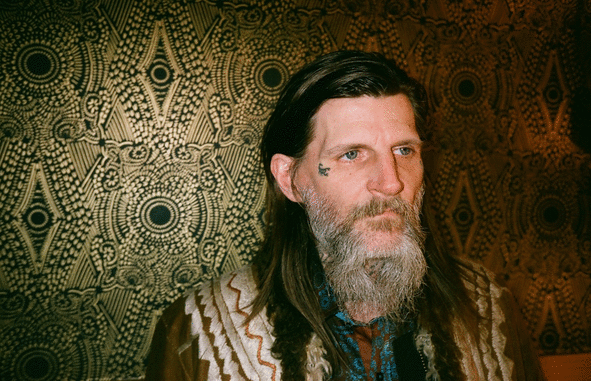 Legendary
Earth
guitarist
Dylan Carlson
announces rescheduled live dates in March and April this year, in support of his first proper full-length,
Conquistador
(which came out last year via
Sargent House
). Full listings below and tickets available at this link:
sargenthouse.com/dylan-carlson
. A new Earth studio album is also expected before summer this year via Sargent House, more details in due course.
DYLAN CARLSON LIVE DATES:
MAR 21 Newcastle, UK @ The Cluny
MAR 22 Bristol, UK @ Rough Trade
MAR 23 Manchester, UK @ Soup Kitchen
MAR 24 Birmingham, UK @ The Flapper
MAR 26 London, UK @ St John of Bethnal Green
MAR 27 Brussels, BE @ Botanique
MAR 28 Lille, FR @ La Malterie
MAR 29 Duisburg, DE @ Explorado Museum
MAR 30 Berlin, DE @ Cassiopeia
MAR 31 Prague, CZ @ Futurum
APR 01 Vienna, AT @ Grillx
APR 03 Munich, DE @ Feierwerk
APR 04 Lausanne, CH @ Le Bourg
APR 05 Zurich, CH @ Bogen F
APR 06 Paris, FR @ Sonic Protest Festival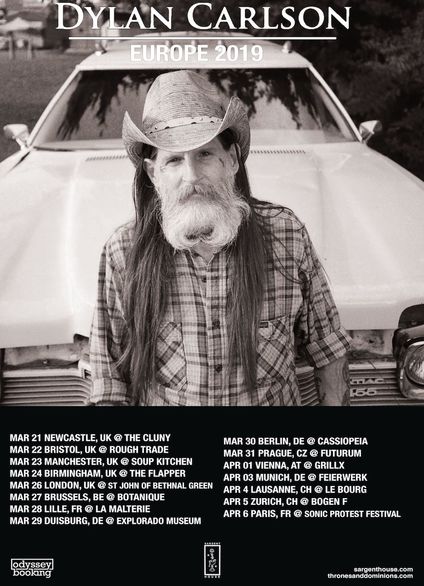 Long heralded as a master of minimalism, Carlson's songwriting demonstrates his ability to craft compelling symphonic compositions while exercising extreme musical frugality. His five-song album,
Conquistador
channels the indulgent drone of Earth while traversing uncharted sonic terrain. Recorded at
God City Studios
with
Kurt Ballou,
Carlson viewed the recording session as an opportunity for both catharsis and collaboration, thanks to contributions from the esteemed
Emma Ruth Rundle
(baritone and slide guitar) and his wife Holly Carlson (percussion, photography, cover model).
"Perhaps most noteworthy for its familiarity: circling back to the glacial, countrified atmospherics Earth have traded in from Hex onwards. This is an area where Carlson is outstanding in his field." – WIRE
"It is a thing of epic beauty." – THE ARTS DESK, DISC OF THE DAY
"a cycle of crushing, psychedelic melodies that leaves you anxiously anticipating their resolve." – PITCHFORK
"…a thing of beauty, gushing with psychedelic buzzes and howls from the surely smoldering amplifiers." – PASTE
"The sheer effortless immediacy of its storytelling…an inviting escape, best experienced walking around in the sun or staring out of a moving vehicle. For Dylan Carlson's first studio record under his own name, it couldn't be a better statement of intent." – ECHOES AND DUST