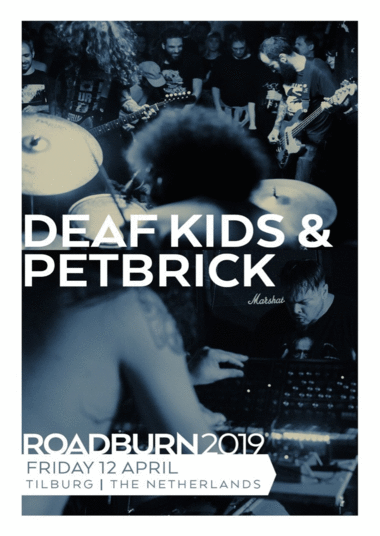 DEAFKIDS
share a remix of "
PES ATADOS
" originally taken from their latest album
Configuração do Lamento
, marking the start of a new remix series. Taking on this first remix are
PET BRICK
– Igor Cavalera (Mixhell, Cavalera Conspiracy, Soulwax, Sepultura) and Wayne Adams (Big Lad, Death Pedals, Johnny Broke). The news lands as DEAFKIDS are confirmed to appear at Roadburn Festival 2019, performing two sets, including one with PET BRICK. Full details here:
https://roadburn.com/band/deaf-kids/
In case you missed the news, DEAFKIDS also recently shared a new track "
Espiral Da Loucura
" which should give some insight into a new album we're expecting in 2019.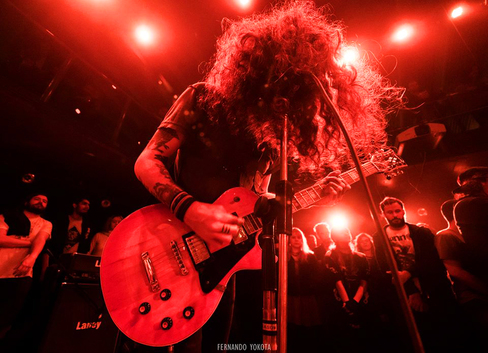 Read on for more information about the Configuração Do Lamento…
DEAFKIDS' Configuração Do Lamento is an untamed release, happy to juxtapose monolithic drone riffs with frantic polyrhythmic detours, the band citing the syncopated beats of African drums as a major influence. It is a guttural, scorched mutation of psychedelia, that similar intent of frying the listener's perception, while void of anything approaching earthy wistfulness, wholly fluid in nature, paying no heed to any musical expectations other than the creators own internal logic. A bombardment of clanging percussion sits below relentless guitar battering, and a whole host of electronic tamperings, effects which in practice manage to further confound the proceedings. Using the term psychedelic in the absolute loosest sense is apt, as the band claims that "non-genre genres" are a chief source of inspiration, referencing anything from their own background in punk, right the way through to spiritual jazz, practically any form which allows the artist to experiment with the utter extremes of musical expression.
While DEAFKIDS'
Configuração Do Lamento
was self-released on cassette in Brazil in 2016, Neurot Recordings later officially released the album worldwide on CD and 10" vinyl formats as well as all prime digital platforms. Find physical order options and merch bundles at the
Neurot Recordings webshop
.