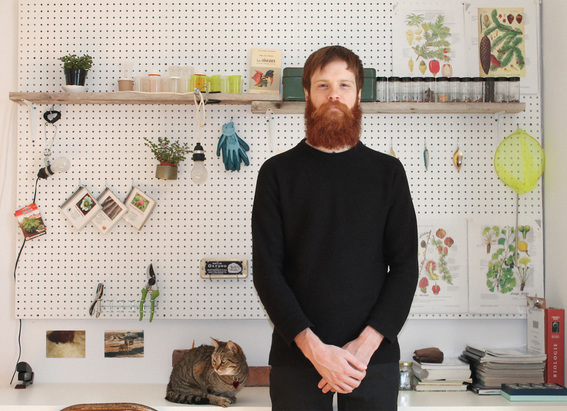 Constellation Records
recently released the new
Automatisme
album,
Transit
. Automatisme's rhythmic electronic/glitch/drone, takes cues from minimalist electronic pioneers of the late 90's and early 2000's – Pan Sonic/Maika Vainio, Alva Noto/Carsten Nicolia and Raster-Noton, Pole/~scape recordings to name a few.
Taking site-specific field recordings as his starting point, and with nominal reliance on synthesisers, Jourdain samples, signal bends, and transforms his source material into deliberate and elemental soundscapes of white and pink noise, spatial drone and methodically additive beats.
A new video has emerged for the album track "Registrariat" which you can view below. For the "Registrariat" video, Automatisme teams up with friend and visual artist Mathieu Pellerin, who serves as the director of Fingo Productions, which specialises in time-lapse photographic documentation. The video provides a visual rendition of Automatisme's sound manipulations throughout Transit by creating experimental post-landscapes. The artists are expressing that by showing different perspectives on how we are looking at certain sites that they are selecting. William Jourdain comments ""Registrariat" brings you in a dynamic urban ride using various techniques of visual data abstraction in Modul8 software. We are at the frontier between realistic and digital architectures."
The through-line on the Transit album is an oscillating tempo that rises and falls like a shifting heart rate or ocean waves or a warped clock – heightening attention to the micro-sampled glitch topography and white, pink and brown noise fields of these immersive, pointillist compositions. The pieces are never the same twice: Transit codifies one iteration of these exploratory and temporally unstable works, yielding a superb album of cerebral, enveloping, de-territorialised electronica that occupies a liminal space at the boundaries of ambient, glitch, dub and environmental sound.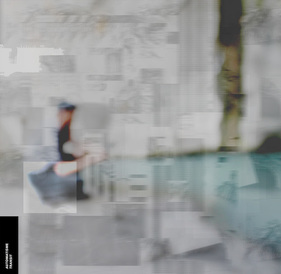 TRACKLIST:
01 Bureau 0
02 Bureau 1
03 Bureau 2
04 Bureau 3
05 Resigtrariat
06 Bateau 1
07 Bateau 2
RIYL: Robert Lippock, Pan Sonic, Rashad Becker, Raster-Noton, Editions Mego, Pan
Praise for Momentform Accumulations:
"There's a real sense of disorientation through awkward machine polyrhythms and softly grinding sampled abrasions. Brilliant. It's only his debut album too." – NORMAN
"An enthralling electronic album." – MUSIKANSICH
"An incredible and unrelenting experience." – ECHOES AND DUST
"Pits the organic against the digital, with this heady glitch artist utilising a tapestry of found sounds, samples, and field recordings. Recommended." – CLASH